Tuesday, December 7, 2010
Sunday, July 25, 2010
Hit Play!
Ruby Weapon Electronic Press Kit
Biography
Ruby Weapon was formed in 2007 out of freestyle rapping and impromptu dance battles performed on the dance floor of local Chicago clubs and parties.
Ruby Weapon is a mobile hiphop-dance-battle-assault team.
We are two emcees, a DJ, and a hype man. Ruby Weapon seeks to transcend the 'hiphop' parody dynamic – we have evolved into a strange new genre of multi-layered mash-up content and goofyness. We rap about things like quarter life crises, ass, Nintendo Power and Beckett monthly, and WNBA power forwards.

Ruby Weapon sounds like A Tribe Called Quest had a baby with Peaches that was raised by Sharkula inside of the Mac store.
Personnel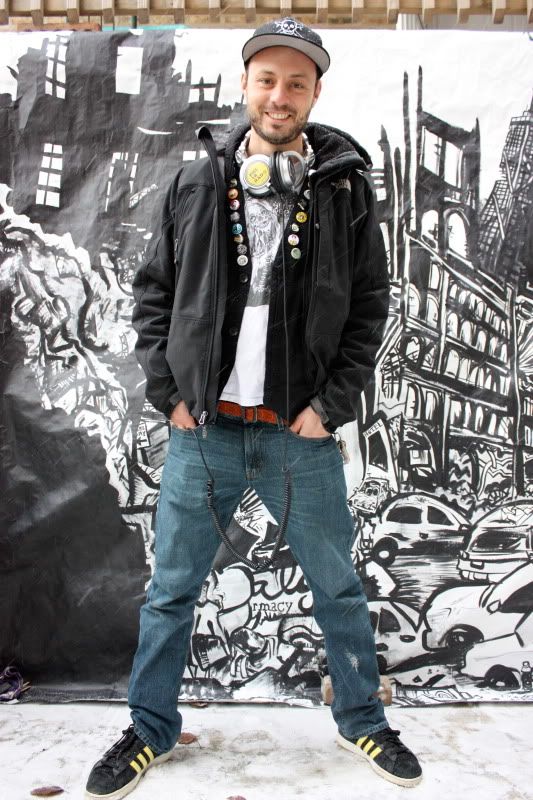 DJ Select Inverse
- spins our pizza beats and creates live sound
Make It So #1
- Rapper/producer/activist/hacktivist
Dr. Dunk
- Rapper/videographer/b-boy/producer, front man
Cool Axle Octavius
Ruby Weapon's very own very dangerous hype man.
Recent Shows
Gorilla Tango Theater
– Fried Green Durbins 2008 Xmas show
Fizz
– The Cool Table comedy show
US Beer Company
- Halloween 2008
Town Hall Pub
– Entertaining Julia 2008, 2009, 2010
Liars Club
- Big Bang Dance Party with Ill Legit, Avi Sic and Jams Dean
Sarah's House Party
- 2009
The Education Show
- April, 2010
Suns Record Release Party 2010
Sketchfest 2009
- Ruby Weapon vs. The Promulans
Sketchfest 2010
- Ruby Weapon vs. The Apocalypse
Sketchfest 2011
- Ruby Weapon: Origins
The Riot Room, Kansas City
- DJ Clockwork's 2010 Halloween Party
Beauty Bar Chicago
- NoGirl and the Thugette's Improv Night, June 2011
The Hideout
- Dastardly's Catastrophe Variety Night, October 2011
Recent Press Coverage
2011 CHICAGO INTERNATIONAL REEL SHORTS FILM FEST
Columbia College Film Row Cinema, 9-17-11
"Raucous, slapdash…the most emo rap battle ever"
– Cheeky Chicago
http://www.cheekychicago.com/sketchfest-2010
Chicago Public Radio Vocalo.org Interviewed by Brian Babylon
http://vocalo.org/explore/content/64265
Loudlooppress.com says
"an ode to female genitalia that would have made Prince blush...Let's just form a prayer circle outside to cleanse the room."
http://loudlooppress.com/reviews/dastardly-the-hideout-october-18-2011/
Music-defined.com writes
"Hilarious? Yes. Bizarre? Absolutely. The guys were spittin' hot fire and humping the speakers..."
http://music-defined.com/2011/10/21/dastardlys-catastrophe-an-old-timey-western-variety-show/
Contact
Rubyweapon69@gmail.com
http://www.myspace.com/rubyweaponrubyweapon